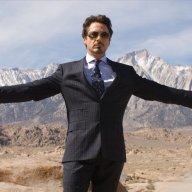 I'm not dead yet
Read Fastlane!
Read Unscripted!
Speedway Pass
Jul 20, 2015
2,274
4,316
29
Hey guys, so I'm running into the same issue a lot of people face when building Wordpress sites.

The preinstalled contact forms (contact 7, etc) send all my emails to spam.

What's a good third party service provider (gravity forms, etc) that has worked for you?

Or do you guys just fix the SMTP settings?