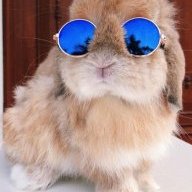 Bronze Contributor
Read Fastlane!
Read Unscripted!
Speedway Pass
Hello fellow Fastlaners,

this is as far from entrepreneurial efforts as it goes, but i wanted to share this.

I started watching the Spartacus series on netflix two months ago and was somewhat disengaged by them having replaced the main actor (Andy Whitfield) of season 1. So i looked up why they did and found out that Andy died from cancer in November 2011.

There's a movie about him and his family called "Be here now" (available on netflix) in which the process of him fighting and losing against cancer has been documented that simply left me in awe because of the spirit and mentality he and his whole family had. As someone with close ones still fighting cancer but beeing all miserable about it, talking about nothing else but treatment and how shitty all this is, this movie truly touched me.

The greater message of this movie is "be here now", which to me translates into beeing present each day. Pursuing your dreams is one thing, postponing everything else in favor of your dreams is another.

Who haven't you told that you appreciate their friendship or love today?
Have you spoken to your mum and dad to hear how they are?
That one person you wanted to call for so long?
The restaurant you wanted to visit with your spouse since eternity? Why not today?

Be kind, humble and present each day. You might not be around to get a second chance at something long postponed... or worse - they might not be around.

All of you take care!