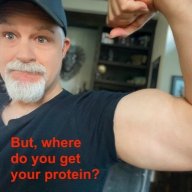 I followed the science; all I found was money.
Staff member
FASTLANE INSIDER
EPIC CONTRIBUTOR
Read Rat-Race Escape!
Read Fastlane!
Read Unscripted!
Summit Attendee
Speedway Pass
User Power
Value/Post Ratio
441%
Jul 23, 2007
37,472
165,329
Amazing.
A here I thought this was a joke or an Onion piece.
No this is real.
Get a listen to those side effects.
And people buy it. And trust it.
The side effects are worse than the disease it supposedly treats.
Love the "death" side effect as well.
Because after all, after you had a cardiac arrest and are tossed 6 feet under, you've cured your bipolar disorder.