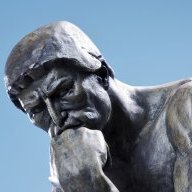 Contributor
Read Fastlane!
Read Unscripted!
Summit Attendee
I'd like to share my current situation with you'all... Although I know what the Fastlane is, and what most fastlaners will answer here, I want to discuss it anyway. I'm not in the fastlane, but not uncomfortable either, so this is not an obvious one. At least not to me. I don't commute every day. I take a day off any time I want, I don't have to deal with people (which I mostly hate), I don't have any debts...

My profile:
33 years old
Married with two kids. Both under 4 years old. Not planning on having more.
Big 4B house with a pool. Paid off. No mortgage.
Paid off decent cars. (although I allocate a monthly amount toward new cars every 5 years)
Current lifestyle expenses: $5,500 (not luxurious, but don't feel I want a Lamborgini nor a mansion)
$100K in cash savings
$300K in real estate investments
Current work scenario
:
Employed. Work remote, very little supervision, can work from anywhere, have a lot of flexibility
Gross Annual Salary: $170K
Net monthly income: $11,000
Net monthly savings: $5,500 / Annually: $66,000
Advantages:

No "building a business, managing teams, selling, accounting, and just hustling"
More relaxed lifestyle. Get to focus on one subject matter (the job's) and that's it

Disadvantages:

Sidewalk (slow wealth building) / Can't see a way out. 10 years in this and I can what, save $700K? What's that good for? Not much.
I've built a business before. It's not easy! It's a lot of work!! But the only reason why I'm considering building a business (again) is to achieve real liberty before 45. But still, some mornings I'm like: meh... others I'm on fire. I guess it's mainly because of the "relatively decent" situation I have.. I'm curious about you'all experiences... Have you been in similar situations? How have you proceeded?