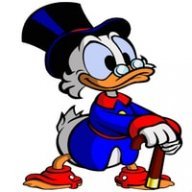 Bronze Contributor
Read Rat-Race Escape!
Read Fastlane!
Read Unscripted!
Speedway Pass
User Power
Value/Post Ratio
120%
Sep 4, 2018
99
119
38
Hello world, hello people!
I am very happy to be here with you! It is not the first time I visit these forums, but now I decided I should enter and stay (hope you don't mind hehe).
I read your posts and have to say I'm amazed! A special thanks to @mj, as without him, none of this would have been materialised. Also a big THANK YOU to all contributors all these years, as you also have a great share in this.
Although I want to write more about myself during the weekend, I will say 1-2 things about me, now that I am here and feel like..home!
My name is Vasilis (friends call me Bill, whatever you like) and I live in Greece. I am 33 years old, holder of 2 MScs' (yeah it sucks), married with one daughter and hopefully a boy on the way
.
The reason I joined these forums is that (as most of those who do join) I don't like the state I am in right now, financially speaking always. Although both of us (me and my wife) work FT, due to the current situation in Greece, it is hard to even save something for the hard times and put it on the side.
For years now I have tried almost everything: stocks, fx, even betting hehehe. The only thing I haven't tried yet is (what else?) to create job(s).
Although I read books about leadership, finance, even business and will continue reading until I close my eyes, I wanted to be part of this, a place where I can "chat" and exchange opinions with peple who are either sick of the rat race like me or have managed to built something and have gotten out of it.
One of my "failures" until this day is not only my "chickenness", but also not being able to find a mentor and someone I can trust, especially in these hard times for my country and the greek economy.
I thank you for your time.
Best Regards,
Bill