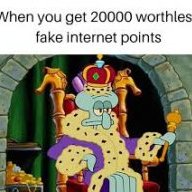 Silver Contributor
Read Fastlane!
Read Unscripted!
Speedway Pass
If you feel like you're stuck in a rut, then read on...
Selling is stupidly simple when you break it down to a few "laws". You just need to experience it a few times for proof. Here's two easy ways to do it right away.
(Be warned you'll never have an excuse again. You will have to be honest and admit a lack of commitment.
)
1. But I Have No/Old Experience?
This one mostly applies to millennials.
Believe it or not there is an abundance of jobs out there. They just aren't what your "benevolent" professors and counselors promised...
Many entry level sales jobs and restaurants are always hiring. They have attrition rates that rival trench warfare.
(Restaurants will still give you steady income and chances to develop your people skills.You'll also never want to waste a personal hour again.)
Young hires with gumption are essential but impossible to lure in. This frustrates the hell out of managers. (emotional gap)
Bypass the HR online sticky note filter of doom. Demonstrate your immediate value by walking in and asking to speak to a manager. This puts a face and experience to your name. (positions you much higher in their mind)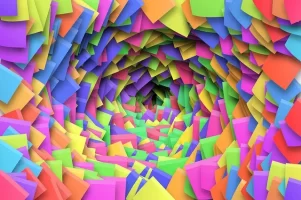 Ask And Thicken Your Skin:
What specific opening do you have? If they say apply online, ask what specifically do you need?
Write down the questions they ask in a $2 black mini-notebook. You'll look much more serious. You'll also be able to search up the proper answers on the Internet later.
(law of follow up/process)
Ask for their card to follow up with. This gives you another chance to make an impression to their emotional mind.
Do this to ten entry level places and you will find 3 or 4. Some will be rude, but you succeeded in finding that out directly. The online hires will find out too late.
Congrats you just mastered the basics of sales part 1:
-law of averages
-law of having thick skin
-law of demonstration
-law of positioning
-law of relevancy
-law of emotional needs
-law of follow up.
With this you can cut through 95% of the crap all sales books preach. The ones who sell well position themselves as infallible. That fills the emotional gap of needing an idol...
2. What Else Am I Supposed To Sell?
In your pre-fastlane life, you bought many worthless baubles from loving corporations.
Many people(law of averages) on Craigslist have a need to feel like a bargain hunter. (greed, novelty, love, etc.)
Craigslist gives you nice categories to list your items. (relevant channels for attention)
Position yourself highly by taking a few different camera angles. (law of positioning) Do this in a bright area of your home. Don't make it look like a trap house. Show the item in use whenever possible. (law of demonstration)
Make The Text Short and Sweet:
Fill out all the relevant info. Tell people about the item's condition. Make one candid admission about a flaw. Say what the item is great for. (what they can hope for) Put a call to action in.
Keep the item on a week or two and keep tweaking your ad. Electronics are super easy to sell this time of year. (relevant emotional need)
Many people quit because they don't get instant feedback.
Handling Text Inquiries:
Ask the customers what they are looking to get out of it. (qualify them for relevance) This will weed out the scammers 99% of the time. Do the deal in a public place when in doubt...
Try to be near an electrical outlet if you're selling an electronics item. This allows you to have it operate in front of your customer.
My demonstrations have always been cut short by them flashing their money in my face from doing this.

Congrats You Passed Part 2:
-law of relevance
-law of demonstration
-law of averages(this one has better scalability)
-law of positioning
-law of hope/emotional needs
-law of follow up/process
Bonus: What Can I Sell Next?
My advice is keep it simple. You've just gained two profound experiences...
You only need your mouth or a 90's-style html to sell something. It just has to stand above what a person in need normally settles for. (value skew)
Your new skills could sell yachts, apartments, cars, etc. All these things have magnitude and volume that you could leverage in creating your Fastlane.
Selling a billion toothpicks is possible too. It only depends on showing the relevant things to a starving crowd.
Fastlane your process by getting a minimalist website to do the work for you. Don't make it fancy. Make your pictures, content, videos, and links do all the talking. (law of relevance)
You could also get someone work for you. Break down the process to sell anything you want. Give the person simple tasks and work your way up. (why not practice scaling too?)
(Just tweak one sales related thing at a time. You'll learn and earn quite rapidly if you focus)
It boils down to 4 core things:
-law of averages
-law of positioning(relevant attention, demonstration)
-law of of emotional needs
-law of follow up/process
Most Logical Route:
Keep nailing it at your sales job. Move up by closing more sales.
1. Get promoted at job
2. Take Fastlane stabs with your free time.
This gives you longer-term leverage. You're gaining deeper experience and covering your downside with a shorter term job.
PS: Many online advertising platforms are like super-charged versions of Craigslist.
I used Pixabay for free commercial use images if anyone is curious.