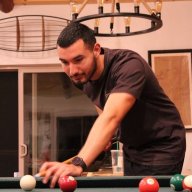 Contributor
Read Fastlane!
Hello
Fastlane Forum
,
About me
:
I have been around the forum for about a week now, and have finally decided it's time to introduce myself. I view this forum as a group of mentors who are
genuinely
interested in providing value to others. Quick thanks to
@MJ DeMarco
for creating such a valuable community. Here's a quick overview of who I am.
I am one month away from completing my first year of state university, pursuing a Bachelor's of Science in Computer Science, while pursuing a minor in Business. I am fortunate enough to receive enough financial aid to attend university without putting myself into any debt, which is the only reason I have decided to attend university full-time. I have been around technology my entire life, so I know I want to leverage my technological skills to create a fast lane business down the road.
On the subject of fast lane, I am currently reading
the Millionaire Fastlane
, and have already ordered
Unscripted
from Amazon. I can't wait to finish them both!
At the moment, I am grateful that I don't have any expenses to pay for, as I am living at home with my parents and older siblings, but that doesn't stop me from wanting to create my own source of income. I have held a job before as an auto-detailer, but it was just a summer job during my junior and senior year of high school. Surprisingly, I still have money saved up from working that job, as I am very frugal with my money, more so than anyone else in my family.
My current objective
: After doing some research on the forum's gold threads, I have come across
@Fox 's

How to Learn Code, Star

t a Web Company, $15k+ per month within 9 months

which I plan on following in order to create a source of income for myself, but after looking deeper, I have realized that it will take a few months before I actually make a sale. Therefore, I have decided to first follow @SinisterLex 's

15 Days to Freedom - Make Money Copywriting in 15 Days or Less

. This way, I have a much quicker route to achieving a source of income, which will then allow me to move onto learning how to start creating websites. With this I plan to accomplish two goals; Learn the valuable skills of copy and creating effective websites - both will allow me to create a slow lane source of income, which in the future will become my fast lane business funds.
All through and said though, I am yet to begin, and plan on doing so as soon as I post this. If anyone believes there is a much more efficient path to create a source of income, I am very open-minded to any recommendations. I hope that in the future, I have gained enough knowledge so that I can give back to the forum.
If you read my introduction I thank you, and encourage you to leave a reply as I am excited to meet the members of this forum.