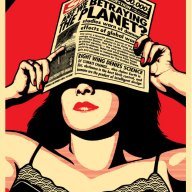 New Contributor
Read Fastlane!
Read Unscripted!
User Power
Value/Post Ratio
167%
Aug 19, 2018
3
5
Hello,
Im Julius, 25. I was born into a traditional asian family in Malaysia.
Get good grades, a college degree, work a white-collar job is the norm.
Dumb stuff I've Done
Things went wrong once I fell in love with this girl. I started to shape my life around her.
Change my career path, quit my job, turned down offers just to keep her around.
Din't keep up with friends and family, unfriending opposite sex to make her felt safe and secured.
Annnd she dumped me. Left me with nothing but debt and a lesson, a hard pill to swallow.
Picking myself up
After 2 months of selfpity and alcohol induced happiness. I make up my mind to as for help & tried to reconnect with all I've lost. I've jumped from forums to forums to seek shelter, in which I discover this forum. I've read the free chapters, and agreed that this is not the life anyone should live.
New Journey ahead, tough but exciting one.
Right now I am working as an
real estate
agent.
Life without a basic salary is difficult, I've yet to close a deal. But I am learning a lot from advertising, copywriting, to managing clients.
I felt happier working 12 hours day as a
real estate
agent than my previous 9-5, work-5-live-2 repititive life.
I am just starting out, I am not really sure is this the right path for me.
But I have to start some where right?
Charging into fastlane(?)
J.A