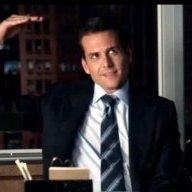 User Power
Value/Post Ratio
77%
Dec 20, 2012
419
324
There's a lot of talk in the Crypto world that most ICOs are scams or crap, even said by the Etherum founder himself.

With that said, have you found the needle in the haystack?

As we all come from entrepreneurial backgrounds, we can effectively screen the right ICOs to pass certain background checks such as: An experienced team, a low supply of coins, incredible technology with a strong demand going after a massive market, etc.

Surely this will help us in finding the top performing ICOs of the future.

Rather then just looking at existing Altcoins to invest in, I've also started to look into getting into ICOs at the very beginning with the most promising projects.

What's your opinion and experience on picking the "Top 1% ICOs" that produce the massive returns?