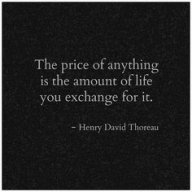 Contributor
Read Fastlane!
Read Unscripted!
Easily one of the best lectures I have ever watched.
This video is
PACKED
with opportunities and ideas waiting to be turned into businesses.
The video is not a short one (1h45m) but every minute is well worth it.
Every problem is an opportunity and climate change is one
HUGE
opportunity.
You can find out more at these links:
Vice:

The Third Industrial Revolution
Jeremy Rifkin's Website

www.thethirdindustrialrevolution.com
Looking forward to hearing your thoughts!