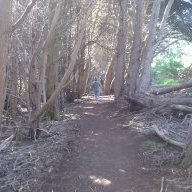 Silver Contributor
Read Fastlane!
Read Unscripted!
Speedway Pass
User Power
Value/Post Ratio
276%
Aug 11, 2012
253
698
A.
"As technology is making the work faster, more efficient, and more environmentally sound, the products are
being created with far fewer workers
. "
Companies are obviously not sending out press releases saying, 'We're not hiring more people,' but that's what I hear on the street," Kirkbride said. There are automated assembly lines, and robotic arms lifting tabletops that were once hauled by men."
B.
"
Automation has also increased the amount of manufacturing in the United States
, by making it more efficient. The most immediate way that it makes manufacturing more efficient, of course, is by requiring fewer workers. Still, when manufacturing that has been sent overseas comes back, it brings some jobs back, too, even if they are not the same complement of jobs, and not in their old numbers.
Last year, for the first time in decades, the number of Americans employed in manufacturing increased—more jobs returned or were created than left—and automation-enabled "reshoring" is a big reason for that."
C.
""
Blueberries
," Tellex said quietly, leaning against the window. "That's my
goal
.
People aren't going to pay us to take petals off of daisies. But they will pay us to pick blueberries."
She looked down at the table and the bare daisy stem. "Did it just pick all of these? In order? This is awesome. This is not something I've ever seen a robot do. And that's cool. And now we've figured some things out, as a result of doing this."
Harvesting fruit and other produce, which involves hours under the hot sun, is the kind of job that Americans are increasingly reluctant to do and that often goes to low-paid immigrant labor. Yet the implications extend beyond agriculture. A robot that could efficiently pick blueberries could probably do a lot of things that are currently the exclusive province of human beings.
Potentially, it could advance on a frontier challenge of industrial robotics—not only picking a wallet out of a bin but riffling through it and pulling out a credit card.
"I usually like to ask the question: How can this help make society better?" Tellex said. "What is something that people do now that robots might do?""
D.
"A Deutsche Bank research report estimated that
Amazon could save twenty-two million dollars a year by introducing the Kiva machines in a single warehouse; the savings company-wide could reach into the billions.
With such a powerful incentive,
Amazon is on a quest to acquire or develop systems that can replace human pickers.
When, in June, it announced plans to buy the Whole Foods supermarket chain, speculation quickly spread that the company intended to automate the grocer's food-distribution centers as well as its stores."
E.
Wong sat with his back to a wall of dozens of screens, which depicted various production metrics and live video of the manufacturing floor, where workers—and an increasing number of robots—were fabricating circuit boards. (I was there on a trip with a nonprofit called the China-U.S. Exchange Foundation.)
He quickly demonstrated the lack of sentimentality with which many businesspeople in China approach the subject of automation. C.I.G. is trying to replace as many human workers with robots as possible, he explained.
Three or so years ago, the company had thirty-five hundred people at work in the factory. Two years ago, it was twenty-five hundred. Today, it is eighteen hundred. Over the same period, he said proudly, the company's output had doubled.
F.
"
China's labor costs are increasing, or doubling, every few years," Wong explained. "We are actually overcoming the difficulty by increasing our efficiency, through automation.
" For Chinese businesses, Wong said, lean manufacturing must include industrial automation, and they couldn't make it happen fast enough.
Much of China's economic power during the past two decades came from
its position as the manufacturing engine of the world
, but in the past several years its growth has started to slow. China was never a particularly convenient place for Western companies to have their sneakers and T-shirts and widgets made; the main allure was cheap labor.
With Chinese wages increasing sharply every year, though, manufacturing there has become less attractive, and the Chinese government is devoting enormous resources to making the country the automation capital of the world.
G.
"Wong elaborated on China's need for swift automation. There was a labor shortage, he said, exacerbated by the longstanding one-child policy. And, as the population has become wealthier and the cost of living higher, fewer people were willing to do manufacturing work."
H.
""
There were thirteen people doing this. Now we have only one or two
," Hu said, gesturing at the two workers, one man and one woman, both young adults. "
Before, we used people to solder. We used to have sixty-three people to finish one thing, and as of last year we need only sixteen people."
I.
Finally, he put up a slide that said "
The future: 'Dark Factory.' "
"
You don't need workers, you turn off the lights," Wong explained, chuckling. "Only when an American journalist comes in we turn on the light."
Source:
Welcoming Our New Robot Overlords