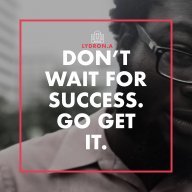 Contributor
Read Fastlane!
User Power
Value/Post Ratio
200%
Aug 23, 2018
30
60
28
Greetings thanks for taking the time to follow my brand consulting business execution.

Along my journey I have picked up a few skills necessary in building a presentable business brand, Skills such as graphic design, videography, Web design, Content creation, and more recently digital marketing. I leveraged each of these skills to assist various business ventures and businesses. None of these ventures took off or achieved lasting success. A fault not lying with my services but with their execution of what I provided. This dynamic is neither good for me or my clients, no business success means no lasting leads. Which will inevitably lead to my business failing as well.

After looking back at my earliest client interactions I learned a few key points the main one being. Every client that wanted my service were looking for a way to grow their business, Be it by engagement, Sales, Outreach, or awareness. These business wanted to grow and saw my service (with my help) as the answer to their problem. While my service was part of the formula it was not the full solution. What they really need is a guild to that solution pointing them to the right steps along the way.

This is how I decided to become a business brand consultant, where I can share all my excess business ideas and strategies to help another ambitious business crush their problems and flourish.
Im meeting with my first client today. A frequent user of my old services. Im excited to making them successful.

Updates to come...