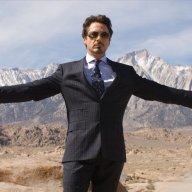 I'm not dead yet
Read Fastlane!
Read Unscripted!
Speedway Pass
Jul 20, 2015
2,274
4,316
29
I'm listening to the audiobook this morning while drinking my cup of coffee. This man has faced more challenges than the average person.

His story is inspiring.

He talks about how he was at the lowest point in his life, being over $400,000 in debt and I can't help but think how much control our financial stability has over our lives, emotions, etc.