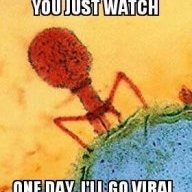 Contributor
Read Fastlane!
Read Unscripted!
Hi all,
I just read the Blink on the Miracle Morning by Hal Elrod. Curious about the concept, I also bought the ebook and saw that MJ is endorsing it.
So @
MJ DeMarco
, if you get up at 4, when do you go to bed? Are you getting enough sleep?
I'm just really worried the book is promoting long-term sleep deprivation. This has been proven to be detrimental to health in various ways, and there's no "mind over body" effect big enough to change that.
Of course self-talk and excitement affect your level of awakeness and ease of getting up in the morning, but that doesn't mean you won't be sleep-deprived long term if you don't put in the hours.
Please, I'd be happy to read a reply from @
MJ DeMarco
and also others about how you schedule your routine.
Thanks