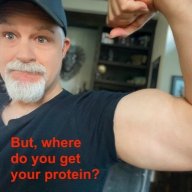 I followed the science; all I found was money.
Staff member
FASTLANE INSIDER
EPIC CONTRIBUTOR
Read Rat-Race Escape!
Read Fastlane!
Read Unscripted!
Summit Attendee
Speedway Pass
Jul 23, 2007
34,971
138,088
Most boring Super Bowl I ever watched. Dare I say, thank God for the commercials.
Which one did you think was the best?
Worst?
My favorite was the Game Of Thrones commercial destroying the Bud Light dude.
Worst, Burger King and eating like Andy. Sorry I missed it and I don't care.