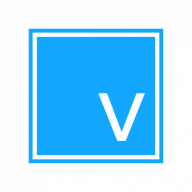 Bronze Contributor
Read Fastlane!
Speedway Pass
User Power
Value/Post Ratio
428%
Dec 13, 2017
95
407
greetings the
Fastlane forum
,
When I read the
Millionaire Fastlane
and the first half or so of
unscripted
, I felt like the road for me was paved, I'd try every business idea that came to me and would do whatever it took to succeed. no matter how I felt.
It's been about 2 months or so now and I've lost the passion that I had before. I had morning routines that happened at 6 am, including workouts and such. but after a couple of weeks of putting in the effort, I gradually stopped. I Also haven't been reading books and applying what I read. I still workout in the morning, but I've stopped eating healthy, and I wake up at around 10 or so now.
I'm unemployed and I live with my parents, and I would say my life is pretty comfortable right now. Although It's not lavish, We live in a rented home, not very large, but It's very cozy. we moved in a couple of months ago, and when we moved in I made it a goal to bring me and my family Into a home we actually own and be able to provide nice things for Me and my brothers. I'm not sure if it's because of the comfort that I'm in, But now I've almost lost track of that purpose. I spend my time now watching videos of successful entrepreneurs on youtube and such and also watching a lot of TV shows. It feels like my Fastlane car just
slowed down.
I'm not sure as to how I can develop a better work ethic, or just drop the time-wasting altogether.
I no longer have a clear goal in my mind, instead, I'm getting distracted by all the things people are putting out on social media and the internet. I'm not sure if I should force myself into an uncomfortable position like a job so I can "wake up", or if I should Try some sort of Mental exercise technique to get me to focus. It's a really frustrating place for me to be because I know that I should be doing something to move forward, but I don't know what those things are. I just wanna regain control and stop wasting time.

If you were in my place what would you do?