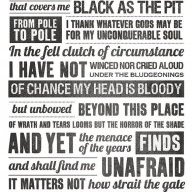 Aspice, officio fungeris sine spe honoris ampliori
FASTLANE INSIDER
Read Fastlane!
Read Unscripted!
Speedway Pass
A lot of people are starting their (web)design hustles on the forum which is great.

I'd like to use this post for all people building their (web)design business.

Post your portfolio / work here to showcase your skills.

I have 2 projects lined up that can be picked up ASAP and I'm sure other entrepreneurs on the forum will be looking for talented designers.