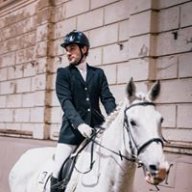 User Power
Value/Post Ratio
74%
Apr 7, 2017
35
26
33
Hey Guys,
I'm following the steps prescribed to go from idea to
productocracy
to develop WordPress plugin.
I have a particular idea which I'm exploring, but i don't now wether or not to go to the next phase. I performed a N.E.C.T.S analysis and it all seems to check out. I got the initial idea via a forum, users asking questions how to do something. Found out multiple people have that problem.
However, google search volume data doesn't seem to support this, should I move on to the next soft validation steps (i think about market simulation with a opt-in page with mock screenshots of the product)? Or should i explore the next idea?
In general, i found google keyword data no longer returns workable results, how do you guys approach this? How much weight do you put on this search data?
Last edited: