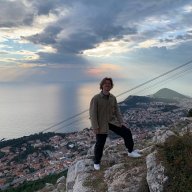 New Contributor
Read Fastlane!
I appreciate all you guys! Let's do the real work & live life as we want it & not as other want it.

I'm currently a senior in college (IU) who really doesn't like it... It's the corporate version of school. Reading on my own, getting better, constantly pushing myself & am an aspiring Fastlaner. Cheers!

Any other sub-25 year olds to connect?