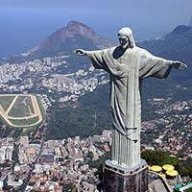 Contributor
Read Fastlane!
Read Unscripted!
User Power
Value/Post Ratio
245%
Feb 18, 2018
11
27
23
Hi my name is JP and I'm 18 years old . I'm posting another intro ,because I didn't
unlocked permission to post in another forum.
My background is the following : I'm from Brazil and I'm poor . I have no skills , and I'm not
going to college although it's the best education here is for free .
The reason I'm no going to college is obvious , I wasn't born to be a slave .
So what am I gonna do?
I'm going to:
-- Self taught me copy writing and marketing ;
-- Read again
TMF
and
Unscripted
;
-- Solve a problem trying to not violate the commandments(
CENTS
) ;
-- My only option is in the internet , bear in mind that I'm poor so I can't win in the physical world;
-- It'll be probably an app.
Feel free to leave your opnion ! I'll appreciate that.
Also I would love to hear your thoughts about sleep , rest , and how many work hours a day is
enough .
Thank you
@MJ DeMarco
!!
Peace and have a great day!
Last edited: