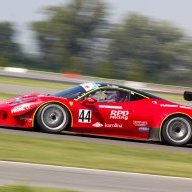 Contributor
Read Fastlane!
The Fiverr business
My old thread was about a Fiverr business, and the business died.
Not completely, but it's no longer sustainable.
I still got a client outside Fiverr, and to me that is very valuable. Because that is a piece of control.
The strategy
I'm pretty good at stay alive. But without a strategy, it's hard to build long term success.
Usually a lack of control is acceptable, as long as I use it to gain more control. For example, Fiverr is a low-control platform, but I can still get one outbound clients to gain more control.
I studied people who have their own sites, their own audience, their own customers, and their own distribution.
The pattern I see is that it goes for a long time without any return, and then it starts to generate returns and the owner can survive with it, and if the owner can survive and dominate the market he will have a good life.
The upside is that nothing can take the profit away.
Let's try to build a highly control business.
Last edited: