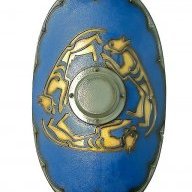 Bronze Contributor
FASTLANE INSIDER
Speedway Pass
You think you can't make it? Here's the thing...
When I joined this forum in 2017, I didn't have a dime to my name.
I embarked on a journey and worked my a$$ off.
Fast forward 4.5 years and I'm in the
millionaire fastlane
.
Great to be back
I was born into poverty (the kind of poor other poor people mocked). My dad spent my childhood in prison (same with most of my friends). When he got out, he'd beat the living sh*t out of my siblings and I most days. My family joined a cult when I was 10. I became a cult leader by the time I was 28.
All the usual stuff.
Then along came The
Millionaire Fastlane
.
Driven by ambition and a desire to escape the gutter, I'd already made a lucrative career for myself as a Microsoft ERP technical consultant, but I knew there had to be more than trading my time for money (and someone else's yacht payments).
TMF
was the key to unlocking the door.
2016:
I read
TMF
and my mind was blown...(I was already in the process of escaping the cult...it took 5 years to exit successfully with my family intact...I could have left sooner but would have lost my wife and kids)
2017:
I joined this forum in January. I'd already begun writing and selling content online, but absorbing valuable info on here revealed that I had a lot to do before changing lanes. I got to work!
2018:
I canned my IT career and dove head first into self publishing full-time. (Cue underwear change) My books were making money, but nowhere near enough to cover my salary. We had zero savings, but I had faith and my family's full support. In retrospect, there are so many things I could have done better, but you learn from living, not the other way around.
2019:
The grindiest grind in all of grindington! Towards the end of this year, it looked like it was all over. In desperation, we designed a product launch and put all our eggs in one basket. If it didn't work, we'd be living on the streets.
BOOM!
The launch saved us and launched the company to a new high.
2020:
I registered my publishing house as a limited company. Hired my first employee. Sales became steady. I identified a new opportunity in the market, pivoted, and invested in a strong team of freelancers.
2021
: I hired 2 new employees, with another 2 joining us by the end of the year. We launched a new product and made $150,000 in sales in June. After years of shoe-string living while the business gained traction, I was finally able to pay myself a meaningful salary again (more than when I worked for the man).
Next?
Embark on a JV and take the company to the next level. We've barely scraped the surface in terms of potential market share. We're currently implementing an aggressive growth strategy to scale the manufacturing & digital side of the business. 2022 will be...interesting.
Why am I posting this? Well, with all that ambition, I thought I could jump the gun, walk before crawling, and cut corners. But the biggest lesson I've learned is that you can't rush art. And that's what building a business is. A form of ART!
In his book, MJ DeMarco said that success is a process not an event. And that process usually takes time...In fact, it never ends!
So for anyone out there recently setting off on this journey, it takes time.
But you got this!
Last edited: