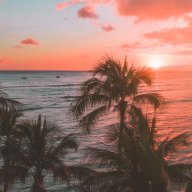 New Contributor
Read Fastlane!
User Power
Value/Post Ratio
93%
Jan 11, 2022
14
13
Good morning, afternoon, and evening to y'all.

After some guidance, I realized that I'm at a point in my life where building marketable skills are critical. In order for me to enter the Fastlane, I first have to utilize the slow lane to construct a strong foundation. For those wondering, I'm a Cybersecurity major. As a first-year, I have basic JAVA and Python proficiency with a background in using Microsoft Products (Excel, Powerpoint, etc.). With the combination of my area of study and full-time status, finding a few hours to myself has proven next to impossible. All-nighters are the norm at this point. There are student jobs on campus that can be scheduled to my liking, but earning $8-10 USD an hour isn't profitable enough with my limited timetable.

I want to put some extra bread in my pockets while I study but do it passively.

Thanks for reading, any and all ideas are welcome, and appreciated!
Last edited: