New Contributor
Read Millionaire Fastlane
I've Read UNSCRIPTED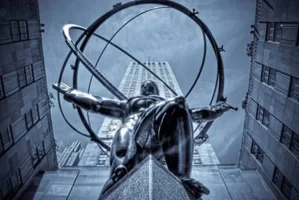 Hi all
I've been amidst reading Atlas Shrugged and reading the book has sparked some questions regarding human morality and the business journey that many has set in. In most business, we are out there to make money and the main purpose of that is to support our living and our interests. However, there is another school of thought that a business or any personal endeavour whether it is on the creative side, a business, or a film, should serve the purpose of serving others. The term self-sacrifice comes to mind in which each individual belongs in a collective mind that looks into conduct their business for the sake of others, for the sake of society, etc. The question comes to mind here is: Is it morally right for a business to venture for its own sake or for the sake of society?
I see this when Ayn Rand talks about Readen Metal (A new metal alloy that is durable and stronger than steel) which there are many organizations, individuals, etc try to denounce that metal due to it being a threat to society especially when the economy (in the book) is going about a crisis. Hank Readen (creator of Readen Metal) wanted to profit off his work but others disapprove of it as it would led to smaller companies closed down when other larger and successful companies like his grew more successful.
Perhaps what is engraved greatly in the minds of individuals is that Altruism is seen as the guidance for man and that we lived in this world for the sake of others in whatever aspect or genre and when I think of this, I felt: shouldn't each company be standing on its own two feet rather than standing on the success of others?
In a way, it is also can be said another view of self-sacrifice when successful companies are forced not to be successful for society or for some reason that does not correspond to their own business objectives and aims. Is it moral for society to impose such restrictions to companies that want to venture their own way and forced into compulsion the need to hold society on both hands? Or is it morally unjust for companies to pursue their own interest regardless?
Hi all! My name is M.A Amru and I am a Science Fiction author and student.
Hit me up with you like on Instagram:
Instagram
Do support my writing! Currently, I am working on a new book:
My work!
Don't like ads? Remove them while supporting the forum. Subscribe.