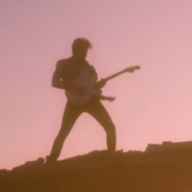 Pleasure Operator
Read Fastlane!
Read Unscripted!
Speedway Pass
A Tantalizing Article About Steve Jobs For You:
Steve Jobs Cast Spells To Save Apple
We're All
Familiar With The Story Of Apple, Right?
A once great company, by the end of the 90s it was limping along and about to slide the lid over it's gilded coffin.
Something changed though... what was it? How could a dying company become the revolutionary force of the 2010s and
Forever
change human leisure and behavior?
Steve
Came Back.
The most loved and most despised man in the millennium period, Steve had a drive and way of being that could make you either bitterly hate life and despise him, or
raise you to the greatest heights that you didn't know you could ever reach.
We've all heard the stories:
Cutting down deadlines to impossibly small time frames, having people sleep in the office and work 100+ hour weeks for weeks on end.
Demanding the engineering team completely rebuild the first ipod when he found out that there were air spaces inside the
already
compact mp3 player.
Firing his best friend and co-founder and then almost suing him when he found out that Steve Wozniak had designed a universal remote and had a friend in the design department make some design drafts for it on the side.
People thought Steve was an outright D*ck.
But he got things done
.
When apple employees were asked how it happened, especially in the beginning of apple, they'd say that they
really didn't know
. He would just show up, make outrageous demands, and then work on specific individuals in specific ways that would somehow convince them to work harder than
EVER
before, and ultimately deliver something beautiful.
The Employees called it Steve's "
Reality Distortion field
", and despite efforts to try to stop it,
they failed every time.
I'm not an expert in how to persuade people, but seeing certain things happen (2016 election) and reading about events like the meteoric resurrection of apple make you
think
about the people
that know how to work and develop other people
.
Some claim it's hypnosis.
Some claim it's study and experience.
Some people even say it's
magic
(Remember the article you just read?
Bill Freaking Gates could see the magic happening
)
But it could be more mundane, simply a mixture of experience, and learning. A view offered by an old Classmate of Steve, Scott Adams (Creator of Dilbert, he went to Pierre Clement's Hypnosis school, like Jobs).
I've been keeping up with Scott Adams for a few years, and he's left a trail of breadcrumbs about these "wizards".
What seized my attention was his blog-post about Steve's Antenna-gate move that gave Apple a
free pass
on something that should've sunk the company. Pouring through Scott's blog archives and seeing such deft dissections of these power moves in real time was an experience like none other, but that was
barely
the start of this journey.
It really boiled down to the basics of human nature, and watching pros at work, molding people like clay in their hands.
Scott teaches a lot, for free, and he's taught me 3 really incredibly important things:
He taught me how to use systems to always move forward
He taught me to build a talent stack because 1 + 1 = 3
He taught me how to seek out and learn from the secret wizards of persuasion that subtly control our day to day lives, to get results like
no
other person.

I can't tell you the secrets, but can help you open your eyes.
In the end, there are a lot of people like Steve still out there in the world, most of them are at the heads of their own companies, making real change and
taking action
.
We don't know their exact secrets or methods, but we have a pattern to follow, and their power-moves to observe at our own will.
Wouldn't it be great to open your eyes and see these people, doing what they do to make real change, and then taking a part of that for yourself?
Life is about learning, and lessons are everywhere.
The question is,
have you seen any of these so far
?
FYI:
Reading a few books on persuasion and maybe attending a hypnosis class
Will not
let you start raining down fire from the sky, make billions in seconds, or get you that date;
However
It will open the door to see the inner, secret workings of the world around you, and start the process of
real
change.
The decision is yours, will you open your eyes?