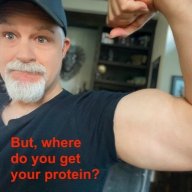 I followed the science; all I found was money.
Staff member
FASTLANE INSIDER
EPIC CONTRIBUTOR
Read Rat-Race Escape!
Read Fastlane!
Read Unscripted!
Summit Attendee
Speedway Pass
Jul 23, 2007
34,939
137,931
As I've mentioned a few years back in several threads (sorry can't find the posts) I believe Cannabis and its medical implications will be the newest big thing and we've already seen it happening in some of the publicly traded stocks.
Are any stocks on your radar?
Any we should watch?
Any you invested in?
Recent upswings have happened in
CRON
,
TLRY
, and a few others.
And for all of you that want to invest in marijuana related companies, but don't know where, there's the marijuana ETF, affectionately called "
MJ
".
As for myself, I was eyeballing "MJ" a few months ago and then forgot about it. Looks like I missed part of a big run.
Last edited: