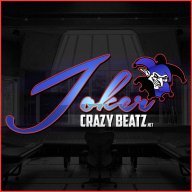 Silver Contributor
Read Fastlane!
Read Unscripted!
Speedway Pass
User Power
Value/Post Ratio
120%
Jun 1, 2016
557
671
30
Wassup you guys ?!

So if you've been following my story (which i don't expect you have)

I got fired from a job I was eager to quit and decided that it was a sign to take my music/ entrepreneurship career serious *FORREAL THIS TIME*

And I've been doing pretty well , I've traveled out of state for the first time in my life ,
made music connections , made money from my music , and made great relationships and friendships along the way

Things haven't gone exactly as planned BUT it's definitely been going in my favor.

So whats stumping me is sales .

I've been making a decent amount of money from my online business

BUT the problem is that I'm the sales person and I'm kinda just blindly making sales. (Which means my product is valuable and there is a market for it .

But I have yet to

1. Define my sales sequence
2. Figure out how to detatch myself from the sales

The way I get sales just kinda seems random honestly but im sure there is a repeatable pattern in there somewhere .

And I was also thinking that maybe sales isn't the problem its traffic .

Right now I hit up people directly to pitch and of course with that I can only contact so many people in a day .

But when I run ads they don't convert

I've been on this hamster wheel for a minute . Unsure how to escape .

I've been reading books , listening to podcasts , and watching youtube videos to learn .

They help but obviously I'm still doing something wrong .

*This is alot of shit I know*

Anyone have any suggestions ?