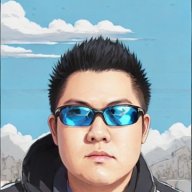 Bronze Contributor
Read Unscripted!
Speedway Pass
User Power
Value/Post Ratio
184%
May 31, 2021
82
151
So I had an interesting discussion with a friend of mine (as we were working on our SaaS project) over Discord and the topic we brought up was this:
Can a country "invade" the United States (US)?
With a military spending of over $778 billion, the United States spent more than the rest of the world combined.
Geographically, the US is so far apart from everyone else (in terms of adversaries like China, Russia, etc.).
To establish a supply line continents apart is a logistic nightmare.
With so many allies like Canada, and Mexico how can an invader even attempt a foothold?
California? Alaska? Maybe, but then the US has the most powerful navy in the world.
My friend joked: "Guess who has the largest air force? US Airforce. Guess who has the second largest? US Navy."
I joked and said "From space! Invade from space! Space Marines!"
Even then, if an invader was to drop from space, the US, on equal terms, would also have some space defense.
Aside from Nuclear warfare, can a country invade the US (boots on the ground)?
Even though the US's population are a bunch of lazy, obese people, a chunk are willing to fight and have the firepower to do so.
Perhaps the only way someone would invade is if the US enters into a civil war.
Looking forward to hearing your thoughts!
Just a fun topic.
Sources:
Military Spending by Country 2022
What 'Top Gun' Didn't Tell You About Naval Aviation