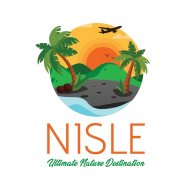 Guide Yourself!
Read Fastlane!
Speedway Pass
User Power
Value/Post Ratio
161%
Jun 8, 2018
163
262
I left the job last week Thursday. If you follow me on these forums you'll know that I'm currently without a stable internet connection at home so I have to go out of my way and under expense to even post on this forum, but I feel that my contributions will be helpful to those in similar circumstances.
Since the day I read
TMF
, I have had the conscious knowledge that my job is nothing short of a hindrance to my potential. For the past year I've faced steady and increasingly stronger headwinds. An incompetent, rude and disrespectful boss who does nothing but show contempt for staff of a department that is filled with people that are too scared or oblivious to do anything about it. It became so ridiculous and toxic it actually put in me in a doctor's office. My health took a big hit. I'm to blame for even allowing myself to get that upset/frustrated and letting the stress of a bad job get to me. I was suffering, but no more.
I took a very scary but determined stance last week. I walked away from the job, instead of directly confronting the manager after being falsely accused ( basically being rudely called incompetent ). It would have gotten too nasty and honestly it would have made no difference ( the manager's ignorance being the main reason ).
Honestly, it was a major decision to make, and it has seriously impacted my life. I have plans to leave my country to pursue studies in Canada very soon, but the job has aided the financing of my trip and studies. Being my only steady source of income, it made me feel trapped. However, the best thing just happened. I just came from an interview with a local entrepreneur who basically wants to hire me for my skill set (Computer Technician). He explained to me the
goals
of the company and the business seems very lucrative (Telecommunications). Honestly, with the rapport and the things we discussed, I feel like a have just gotten a mentor for the ambitions that I have in the future. He has a lot of fast-lane principles established in his business (
CENTS
), and with this new opportunity I can learn so much more.
Things that I've learnt from my experience:
The first step is the hardest. I've read about it. I've seen it in movies. Damn even MJ recommends it in TMF if it takes away from your life/goals, but doing it is a completely different experience. You can't just leave your only source of income on the spur of the moment. Emotions are intense, but being impulsive is not something I recommend. The headwind pushing me to leave the job was mainly the manager draining the life out of me over a period of 6 months. The money wasn't worth the stress nor the disrespect. I was prepared to sit at home being broke, than to return to the place. At that point I made the decision. I took one step with the intent of leaving and that was when I was at my most vulnerable; any sensible words to make me stay might have actually kept me there while I took that first step. To be completely honest, my resolve to leave was weak, but after each step it got stronger.
There are people who will not support your actions. Everyone has responsibilities. Don't expect other people meet those responsibilities for you. In my case, my parents were a big factor. For you it may be a spouse, a friend, a colleague or even a pet you have to support. I have expressed the desire to leave many times to them. I still live with my parents, but they have discouraged me time and time again about leaving the job. When they found out I left, they weren't happy and honestly I'm blessed to have parents with the patience to listen and understand my frustrations. Although they seemed disappointed at first, after taking steps to secure this new telecommunications job, ( with a fast-lane mentor ), they seem much more supportive and willing to help.
Action leads to motivation. Action also leads to better chances of being supported. When I left, it literally felt like I was going to have to live on the sidewalk. I had no major savings or other sources of income. I didn't expect to be supported after leaving my slow-lane job, but the fact that I'm actually doing things for myself and not just sitting around feeling sorry for myself made a huge difference. Not only am I more motivated than before, I also have support from the same people that were persuading me to not leave the job that was killing me slowly. It may not be the same in every case but I remember in TMF, MJ made this comparison about investors looking at someone with only business plans versus the one with experiences and tangible services to show. An idea vs an actuality. Take action and you'll see what I mean.