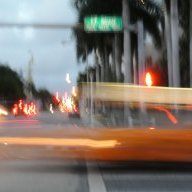 Bronze Contributor
Read Unscripted!
Speedway Pass
So in keeping with
Unscripted
and learning how to solve problems while recognizing opportunities, I have to mention this and see what others think....
I cannot tell you how much I hate hearing neighbors noise through walls of apartment building made with crappy Chinese, cheap dry wall.
It seems so obvious to me that a smart builder/entrepreneur would start building properties with thick concrete or brick and advertise "Tired of crappy, thin-walled apartments and loud neighbors? Live Here in a Peaceful Quiet Building".
Emphasize the building is made of thick concrete or some other sound muting material....Make "quiet" the big selling point.
It's amazing to me that 99% of buillders/contractors just look to squeeze every freakin' penny out of a building project by using CHEAP CRAPPY MATERIALS so they can milk every dime possible on the overall deal.
Am I wrong to believe there are lots of other people like me who would gladly invest in a condo or sign a long lease if I knew the property was super quiet inside and the property management has strict rules about elminating noise after certain hours?
Where am I wrong? Why aren't more builders doing this? It reminds me of the chapter in
Unscripted
about "Capitalism" and how so many business owners focus on making every cent possible instead of providing long-term value and building good will with customers.