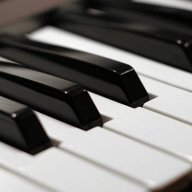 Legendary Contributor
EPIC CONTRIBUTOR
Read Fastlane!
Read Unscripted!
Summit Attendee
Speedway Pass
May 27, 2013
3,251
14,660
First Step - Have a Productacracy
Have an amazing product that "pulls" people to it, not one that you have to "push" people to via tons of advertising. Something unique. Something cool. Something attractive. Something innovative. I.e. what
@MJ DeMarco
calls a Productacracy.
If you're selling "me-too" products on Amazon, i.e. silicone wedding rings, then forget it.
Option 1 - Use Instagram to get a direct contact with someone who knows someone on TV.
I wanted to get on a news show on one of the biggest local news stations in the country. I went on the TV station's website and made a list of all businesses that had been featured on this news show in the last 6 months.
Then, I sent a DM to each of these businesses' Instagrams, saying I saw they were on the X news show, and asking them who they contacted to get on. Nearly all messaged me back. One gave me the
direct email
for one of the 3 anchors on the show, and then introduced me in an email chain.
I had already prepared an
angle
for what made my product a good fit (it tied in perfectly with a current on-going news item). The anchors
loved
my product(see step 1), and my angle, and asked me to be on the show a week later.
This plan worked amazingly well, because most of the businesses I contacted were smaller local businesses, who probably only received one DM that day... mine. It was
easy
to get their attention.
Total time input - 4 hours. Total cost - FREE
Option 2 - Use Instagram to get in direct contact with someone on TV
This plan has a larger hurdle. If they are on TV, they have 6-8 figures in numbers of followers. They get an onslaught of messages daily from social media. There is so much noise. Even if you product is awesome (see step 1), they won't ever know it if they don't read your message.
Step 1 - Pick a target
This is the hardest part of the whole process. You need to find celebrities or influencers who would be a good fit for your product. Just being famous isn't enough. It needs to be someone who is pre-disposed to loving your product. Someone who's audience would love to see your product. So much so, that producers will easily be convinced that this product should be on the show.
I targeted a reality TV show in my niche, so inserting my product in there wouldn't be at all weird, especially since it is so interesting!
I also could have used this approach to directly target the news anchor I mentioned in the section above.
Step 2 - Get their attention
Be unorthodox. Do something different. Make your message stand out in a sea of other messages. Grab their attention from the
instant
they open your message. This could look like any number of different things. You're only limited to your imagination. The only thing it CAN NOT be, is a sales pitch. Here's what it looked like for me:
I spent 2 hours and made a funny-a$$
photoshop
pic of the cast of the show using my products. It is hilarious. I laugh every time I look at it. If I were the celebrity I was sending this too, I would laugh my a$$ off.
Step 3 - Be Relentless

No matter how awesome and attention grabbing your message is, odds are, it will not be opened.
So, you have to be relentless in your follow up.
I had planned to message this celebrity every 3 days, until I got a response. In this case, it only took two times.
He thought the photo was hilarious, and that opened the door to a conversation. Several times along the way, the conversation was waiting for his response, so I just kept following up until he got back to me. One lull in the convo lasted 3 months, and I messaged him 7 times during that time before he finally messaged me back. YOU CAN'T GIVE UP IF THEY'RE INTERESTED.
Eventually, I offered to give him free product in exchange for some shares on social media. This alone would've been worth the effort, because of reaching his millions of followers.
However, I had a bigger goal in mind. I wanted on the show.
Turns out, he loved the product so much, and his producers loved it so much, that the producers reached out to me to get my approval to show the product's
logo
before they filmed some segments with it.
I never asked to be on the show... they asked me!
As of yesterday, they have filmed multiple segments, and are writing some more script with the product that will be filmed soon. Assuming I don't end up on the chopping room floor, it will air sometime next year.
Total time input - 6 hours. Total cost - Some free product.
--------------------
Lessons Learned

First, Instagram is amazing. You can directly reach just about anybody. You should be using it and posting great content to it. Don't waste your time with follow/unfollow shit. Use it right and network with influencers. Leverage the audiences of others.
Second, How many hours did you spend tweaking a sub-headline on your website this week? How many hours did you spend on stupid action-fake shit, like re-organizing your file cabinet? How many hours did you spend doing something you could've paid someone $4/hr to do?
What if you spent 4-6 hours of your time, landed a TV deal, and got paid $1000s an hour for your time. Not to mention other high-leverage activities that are
impactful
for your business . Your time on your business needs to be spent on
growth.
Now honestly, the traffic from a big media exposure is huge, but it quickly dies away. However, it does start a domino effect of other influencers who see it, and want to collaborate with you. But this eventually dies away as well.
More importantly that these, is getting to put "AS SEEN ON ____" all over your website. Also, you get to name-drop to any future high-profile contact... "oh, BTW, did you see us on ____?" The immense power of social proof that that adds... you just can't put a price on it.
------------
What other "outside of the box" marketing have you had success with? I seem to remember
@IceCreamKid
posting about some crazy stunts back in the day.
Last edited: