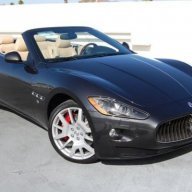 Silver Contributor
Read Fastlane!
Speedway Pass
So, I was looking through an old file on my computer and stumbled on a file with a business I started back in 2013 that is no longer in operation.
I figured I could share this with the forum as I'm not giving away the crown jewels of my marketing strategies but this is definitely a strategy that YOU can use to build buzz too. I think this method can work for pretty much anybody that has something to sell.
Let's get into it…
The first thing I did was I didn't really have a product to sell, but I had an idea. We were going to sell duffle bags loaded with fitness apparel, accessories, nutritional supplements, and training gear straight to our customers' door via monthly subscription.
Sounds amazing right? I know, I would have totally bought one also – especially if my buddy just got his hands on 1 and supply was limited (tip one). But this isn't really about building an Email list or hype although limiting supply may have contributed to the successfulness of our launch…
I needed a product fast and rather than deal with importing or buying retail, I had this idea to get into building a subscription-based company. I know my strengths are in marketing and branding and this was something I knew I could crush. Boxes weren't really big in 2013, although there were a few companies getting VC and angel rounds, nothing in the fitness market was that cool.
Anyway, I compiled a massive list of fitness brands that I wanted to work with; brands that I knew would be suitable for my brand. Working with brands that I felt were up to my standard put my company on that level (tip two). Learn from this…if you want to be a big man on campus, you better work with the big guys.
The big question that comes to mind is why would they work with me? First off, I was a new company and all I had was myself (although I would always use the term WE regarding my business). I had a killer brand, and a professional site that didn't give too much away but just enough for the people that I was talking to, go to the site and see that we were the real deal (another tip – look like you're the real deal even if you're not). We spent about $500 bucks on our
logo
and I built the site and lander myself. So, I would email hundreds of companies a day setting up calls. I got on the phone and I would ask to speak to CMO's, Marketing directors, CEO's, YOU NAME IT! Some of these people were a pretty big deal, but really; I just wanted to get on and explain how we can help, to anyone that could get us approval for free product to include in our box. These guys are only human beings guys - get on the phones! The marketing guys were the ones who would control the samples and that was my leverage to getting free product. Once we got 1 company on board, the rest of the pitches were easy. "BSN just got on and they're giving us 15,000 samples, but we can work with a fraction of that...what do you think?" I actually had a team from Xyience energy sponsored by the UFC come over my house with like 20 boxes of energy drinks to include in our bags because they wanted the exposure.
Anyway, these were the types of companies I worked with or I should say worked for me. Some of the companies were even publically traded which I thought was kind of cool.
So, here is where the buzz comes from. I come up with the idea for an "event" like BOX launch. I actually worked in the event space for year's prior so this was like second nature to me. Come up with something exciting, some kind of event or something cool that you can talk about and ask people to share. Put a date on it with a unique twist. Get companies involved in your market. Connect with bloggers and get them to write about it..Basicially take over the market. This is tremendous because any material that they share will have your name on it and that is much bigger than any link roundup post or some bullshit SEO backlink strategy that you can think of. You're building REAL relationships, real exposure, and real customers. You'll get your social signals too and some link juice but nothing tops real exposure. We had every single company share this flyer we made on all of their social media platforms. Some had hundreds of thousands of followers on Facebook, Instagram, Twitter, you name it. And guess what? Not everyone could get the product because we just didn't have enough of it for everyone or they just showed up too early on our site before we were selling them. BUT, we got them on our list ☺.
We called our event "The Best of The Box" because it was the coolest box with the most stuff in it (and heaviest) on the market…Heavy sells BTW. People like heavy lol but weights were the cause of our death. It wasn't an actual event but we built a digital flyer that was easily sharable by companies and people in our market.
Yeah, so this is a real-life example. People are always quick to give opinions including me, but how many people on the forum are giving real-world examples of shit they've done? I think more people need to open up a little bit and demonstrate. Looking back now, the business was somewhat corny I guess but people really loved us. They talked about us online, they emailed us, they loved the brand. I would still use this method today to generate buzz and I think this type of strategy could be used for all sorts of launches.
I also attached an image. Hope this helps some of you looking for a new way to market your business.