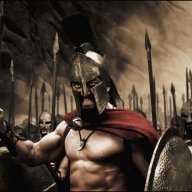 About Time You Showed Up!
Read Fastlane!
Read Unscripted!
User Power
Value/Post Ratio
173%
Mar 16, 2016
45
78
41
Hey Fastlaners,
I need your advice.
9yesm9ve read
Unscripted
and Millionaure Fastlane
I'm 35, 50k in debt and have no credit, but I'm a fighter! Right now life has me on the ropes. I've pushed for 15 years to "make money online" without any results EXCEPT Ive learned how to build, design or maintain majority of the top 1% systems and tools,used online.
My Delimma:
I owe IRS 10K and student loans 40K. I have no assets, no leverage and no family (orphan) and seemingly not enough of ___________ to build a real fast lane business.
What advice do you have for someone with great potential, but can't seem to put it together. I don't want to be on my death bed regretting life. I grind hard daily creating things and trying to solve,problems with high Impact, but I never gain traction.
I can build websites, setup software and run entire business online, but when I try to market those services I get killed,by competition or lack or past "happy clients" tried,to stuff for free but people act as if there's a catch or don't commit to the process since they aren't paying. Lots of wasted time and money.
I have a great story to share that I feel is inspiring, but speaking and coaching hasn't led to any real results besides free speaking gigs and a few freebies here and there.
What am I missing?
My spouse wants a home and vacation every now and then. She's tired of every penny going towards dreams that fail, BUT will always give more if she sees I'm grinding.
What should I do to turn this all around?
I don't want to go back to school, but she wants stability after 15 years of unwavering support. Stability or results.
I'm past the money motivation at this point. Now I want to be successful for the sheer sake of saving my manhood and self respect for myself. Money is a result. I'm in love with the process and I'm willing to keep fighting til the end, BUT I can't deny 15 years with nothing to show for It has this warrior questioning his battle plan.
Any advice?