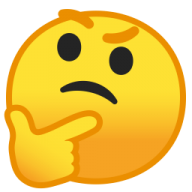 Shooting til it hits
FASTLANE INSIDER
Read Fastlane!
Speedway Pass
So working on my 5th and final revision of my first ebook (70k+ words) for the past 6-8 months, I have a couple days where I can't get anything done no matter how hard I try, and even if I do, the quality is subpar...
So I've been thinking... Is it just all in my head? Is it something I can push through?
I know if I'm working on technical things like web development, and advertisement stuff I don't really get this feeling of having a brick wall between my brain... (or maybe I do, but I subconsciously power through it unknowingly..)
Regardless, I hear of people working crazy hours on things without end, and I'm curious how they do it.
I mean, sure I've worked crazy hours too (had 14+ hour days before), but usually after those longer hour days, I crash the next day and my work progress moves to a crawl compared to the hours I put in.
I've been really trying to increase my work capacity because of how much more I'll be able to get done throughout the day (but always hit this brick wall feeling)... I'm also really thinking about switching to e-commerce after this one too because of how much the fatigue slows me down... Or perhaps I'll get a ghost writer for the second book instead--or maybe at least an editor...
Anyways, how do you guys deal with the mental fatigue--do you even get mental fatigue?
Does your work capacity eventually increase to the point where you can pump out 8-10 hour days no problem?
I don't know how you guys do it
@ChickenHawk
&
@MJ DeMarco