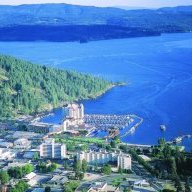 Bronze Contributor
Read Fastlane!
Speedway Pass
Trying to figure out opinions of what others would do in this situation.

What steps would you take and in what order? What would you do next?

How much net profit should someone be targeting?....etc...etc..

Basically how would you scale this?

=========

Digital Coaching Offer targeted to the US market, females 25-65

Been testing paid traffic to our target audience and since there are 100 million women 25-65 in our demographic casting a wide net isn't our issue.

Front end product (digital online access) sells for $27

Average order value is $48 the first time through the funnel to cold traffic.

At 30 days our average customer LTV = $74
At 60 days our average customer LTV = $95
At 90 days our average customer LTV = 106
120 days our average CLTV maxes out at $129

So $124 average customer value from a one time $27 front end offer.

Our only expenses, since its a digital online product is basically just the usual merchant fees, hosting, and some CRM's, etc,,etc...

So we're looking at a 10-12% business expense, give or take.

Right now however due to increased paid traffic costs -- our customer acquisition cost is roughly $90

We've tried to get that down but its also very season where on season we're hitting $70 CPA but off season were at $90

------------

Problem is.... what do we do from here?

How does one scale this?

Would you pay $90 or even $100 at scale for $129 return in 120 days?

Even at $100 cost per customer, $129 LTV less 10% expenses, still leaves $15 per new customer

We've been working on CROn'g the offer, creatives, and maxed out on the LTV

Our audience is large and others in our space (large biz) have 2 million customers over a period of the last 4 years.

Should the goal be to try to get 2 million people to give you $15 profit?

Not scaling till you at least double your money via increase in LTV or decrease in CPA?

Go in the hole for over 60+ days? Thats a huge draw down.


-- what would you do and how do you scale this offer?

-- what would most people be looking for net profit wise?..... what's an acceptable goal here?


Built something great but lost as to what to do next.



Thanks for any suggestions or feedback!!