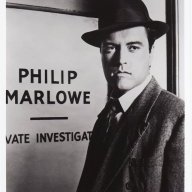 Every Day On, No Days Off
Read Fastlane!
Read Unscripted!
Summit Attendee
Speedway Pass
User Power
Value/Post Ratio
329%
Apr 28, 2017
279
918
40
A little over a year ago, I overhauled my life. This was not some heroic FU moment where I quite my job and struck-out on my own, but rather a realization that to even begin that path, I'd need to make major changes. I was a broken down pick-up truck trying to merge onto the Autobahn.
My old habits and routine had served a purpose, but I didn't like where it had taken me (even if that place was the envy of others). Bizarre how that's possible. Investment bankers can probably relate.
So I moved 500 miles away. The place I landed felt like where I had grown-up and I loved it. My commute dropped from 80 minutes to 15 minutes (and that commute now includes no middle-fingers). My daily schedule was mine to control. No more TV in my office, blaring whatever muck the news could dredge up. People actually take vacations (although it sometimes feels like the "hustle" is missing around town).
I began to realize that it was all connected. A short commute meant lower blood pressure and less fast food. Less fast food increased my energy levels, which in turn boosted my mental well-being. I became a better husband and father. My mental well-being reinforced that I could make my own fastlane. All of which lit a fire.
If you're feeling stuck - take a big step back and look at your life. Do you really need to lose 10 pounds, or get a different job, or shorten your commute, or is it something much, much bigger? Is it ALL of those things.
Some people say to make small changes over time and whittle away. For me - it was to go thermonuclear on my old life.
I've spent the better part of a year getting to this point. But after decades living the script, that's just the blink of an eye. Take however much time you need, but not more.
By the writings of Saint MJ as passed down through
TMF
and
Unscripted
, I finally "launch" next month which I hope is the next major chapter in this saga. Progress thread begins that day.
Have you radically changed your surroundings or lifestyle? How'd it work-out? What did you learn from it?
-PM