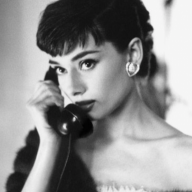 Bronze Contributor
Read Fastlane!
Read Unscripted!
User Power
Value/Post Ratio
171%
Dec 1, 2017
68
116
32
After MJ mentioned Harry Browne and his book 'The Secret of Selling Anything', I stumbled upon his other books and I read them ('How I Found Freedom in an Unfree World' and at the moment, 'Rule your world'). He's a very impressive man and I really like his thoughts. In his books he mentions, that there is no competition between people and even companies. Literally he says:

Since every individual is different and has different tastes and desires, and since every company will necessarily be different, there is really no such thing in this world as competition as it is normally thought of.

In love, he is absolutely right. But regarding companies, businesses and economy this sounds a bit strange to me. What do you think about this? I have to admit his statements feel like taking off a big burden and pressure of one's shoulders. I'm really curious what your thoughts are.