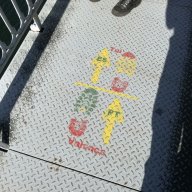 User Power
Value/Post Ratio
56%
Dec 22, 2016
16
9
Hi,
I am running an Affiliate Site about furniture in Germany. Actually I earn enough to pay my bills and save money. But I want to reach the slow lane. So I have to raise my profits!
To raise the profit I have 3 ways:
Raise the traffic
Cut the costs
Raise the margins
The way 1 and 2 are no options. Because I can just raise the traffic with ads, but that's still too expensive. The costs are actually very low. That's also a bad option.
The best idea is to raise the margins. And how?
I will produce my own products!
Because:
I know the market
I have the know-how
I know how many furnitures will be sold every month (over my site)
And the best: I OWN A SITE WITH MUCH TRAFFIC
But running a real business is much harder than a affiliate site. I feel uncertain, how I shall found the company.
Because alone I earn 100% of the profits; have no partner, who can quit; and I have Know-How in Sales, Financing, Furniture and Logistics.
But with a second person we can grow faster, have more money to invest and concentrate on more important tasks.
So, what is your experience?
Found alone or with a second person?
And who is the second person? (Friends, Family, Meetup etc.)