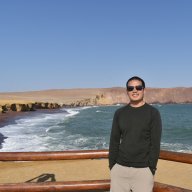 Bronze Contributor
FASTLANE INSIDER
Read Fastlane!
Read Unscripted!
Summit Attendee
Speedway Pass
Hey Fastlaners, if you want to get onto the Fastlane, but you DON'T want to freelance or start a product from scratch, this is a business opportunity that you'll want to check out.
I am looking to sell Live Free Foods after a year and a half of owning it.
​
What is Live Free Foods?​
Live Free Foods is a food brand that was started right here on the
Fastlane Forum
by our very own
@Scot
as one of the first Gut Health and Low-FODMAP brands in the US.
Right now, Live Free Foods offers two FODMAP-friendly salad dressings, Ranch and Italian, but there is enormous potential to grow the business from here.
Low-FODMAP has the potential to exceed the Gluten Free Market by 7x. Right now, there are very few brands catering to this market, but the niche is growing fast.
You would have an early-mover advantage for a product that already has a strong demand and a base of happy customers.
For the full background,
you can read @Scot's thread on the inside
for a play-by-play look at the business from the beginning.
@Scot
sold the business to me back in early 2020, and you can still
check out the Marketplace thread
from when he posted it for sale.
Where I've taken the business from there​
So. What have I been up to in the last year and a half?
1) Took product development even further. I worked with a new copacker to reformulate the recipe and make the Ranch dressing taste even better, with a thicker and creamier texture.
2) Systemized the packing and shipping so that it won't take your time. There is a warehouse that does all of the packing and shipping, so the only shipping I do is when I want to send samples to potential grocery customers and I want to make sure the presentation is nice.
3) Enhanced branding. When I took over the business, we didn't yet own the domain livefreefoods.com. Instead, the website address was
www.eatlivefree.com
. This was causing a bit of confusion, as people would accidentally look for us at livefreefoods.com and it would just go to a dead page. I coughed up the money to buy the domain, so you now get to operate at
www.livefreefoods.com
. We also have paid advertising with the largest blog in the Low-FODMAP market. And we have a licensed trademark which would allow you to sell on Amazon with Brand Registry.
What you would be getting with the business​
1) Inventory.​
You would be taking about 10,000 bottles of salad dressing, split between Ranch and Italian.
Cost to produce was $1.83/bottle, which works out to ~$18,000 in inventory
Sale price on Shopify is $4.99, which would work out to around $50,000 revenue
Retail sale price is $3.00, which would work out to around $30,000 revenue
Margins are between 7% and 20% (depending on whether the product is purchased from Shopify, Amazon, or a retail store). I can provide a more detailed breakdown of COGS, fees, and margin upon request.
About 5500 bottles are good until September 2022
About 4500 bottles are good until June 2023.
2) All brand assets​
Shopify Store
Social Media Accounts
Logos
Product images
Active Licensed Trademark for Live Free Foods
Recipes formulated for the brand
Customer list
Email list
3) Introductions to key players​
Wholesale and Retail buyer contacts
Warehouse where product is packed and shipped
Co-packer contacts
4) Intangible assets​
Existing relationships with co-packers, wholesalers, and grocery stores
Goodwill and trust among customer base with many positive reviews
The chance to change people's lives and make a positive difference
5) My help and advice as you get started​
I would be available for 10-20 hours a week the first month and then as needed for the buyer.
Why Are You Selling?​
It's been hard to come to this decision, but I've concluded that I am not the right person to continue running Live Free Foods.
When I first bought Live Free Foods, I was supposed to transition into a 40-hour week at work. If this had played out, I would have plenty of time to focus on running the business. Instead, a few months after the purchase, I was promoted, relocated to a new state, and began working 60-80 hours a week in my W2 job.
From a personal life standpoint, my son has had some health issues due to his asthma, and we've been to the ER seven times this year, with five of those times involving admission.
The reality was that I ran out of time to invest in this business and my priorities have changed.
MJ talks a lot about being crystal clear on your "why" before you get into the business, and my "why" has changed over the last year and a half. Right now, I am prioritizing time with my family (and maybe having a second child) over spending hours trying to grow this business. My "day job" career is taking off, and I am trying to position myself to become a plant manager at my company.
Live Free Foods has the potential to do much better if someone else has the time and focus to dedicate to the business.
Here Are The Numbers​
2018 Revenue: $50k
2019 Revenue: $37K
2020 Revenue: $8,840
2021 Revenue YTD: $16,608
So what happened?
2019:
While the wholesale business grew significantly in 2019, capital dried up mid year for new inventory. I was unable to sell on Amazon due to lack of inventory, the largest revenue channel, and unable to fulfill some wholesale orders.
2020-2021:
I took over the business in 2020 with no inventory, which meant we didn't have product to put in stores. The potential for sales was there, but it took a while to get the product reformulated and manufactured.
I've started getting the flywheel turning again, but we've lost some momentum due to not being on Amazon and the fact that my time has been too limited to put in the energy and focus that the business deserved. I am confident that the new owner could quickly gain that momentum back and turn the numbers around.
What would a new owner do to take this business to where it needs to be?​
1) Sell on Amazon again​
The biggest thing that will move the needle for the buyer is to get back on Amazon.
When Scott transferred the Amazon account to me back when I first bought the business, we made a mistake in how we did it. Long story short, it flagged the old seller account in Amazon's system. To clear it up, Amazon told us that we need to create a new company, with a new owner, new address, new credit cards, and new bank accounts. (I was halfway through this process when I came to the realization that this business no longer made sense for me.)
This should be straightforward for you to accomplish since you will be a new company, with a new owner, new address, new credit cards, and new bank accounts.
On Amazon, you'll get great margins and way more sales velocity. Back when Scott was selling on Amazon, he averaged about 300 bottles per month in sales. That would be double the amount of revenue for the business immediately.
And at that time, Scott didn't even have it set up with a trademark, so he didn't have access to Brand Registry and all the benefits and protections that comes with a trademarked brand. With your new Amazon account, you would have some advantages that the business has never yet enjoyed.
I would recommend selling both a single bottle (at a high cost to preserve margin) and a three bottle pack. The average low-FODMAP salad dressing pack on Amazon is $30, so you'd get plenty of margin there.
2) Increase marketing activities​
Marketing the brand wouldn't even need to cost much money, because we are in some huge low-FODMAP Facebook groups. Every time I post on Facebook or Instagram, I see the spike in sales. However, I am very inconsistent with posting, which results in inconsistent spikes.
3) Continually improve the product​
My last recommendation for the buyer is to work with our co-packer to continue to reformulate our Ranch to make it thicker. I did one reformulation which made the Ranch about 10% thicker, but it probably needs to be about 30% thicker. The co-packer has a full R&D lab, which is pricey, but you'll be able to learn from my mistakes.
How much are you asking?​
When I bought Live Free Foods in 2020, I paid $35,000 for the business, and I didn't even get any inventory with that.
With the work I've put into the business, the 10,000 bottles of inventory that you would get, and the huge potential in the low-FODMAP niche, I could easily ask $45-50k, and I believe the value would be there.
However, I'm not going to ask that much.
I'm not even going to ask to recoup my original sale price of $35,000.
I want to be more than fair to you as the buyer.
So I'm only asking for $29,000.
The reason for this bargain-basement price is because honestly, I just really want this business to succeed. It's amazing seeing people order ten bottles at a time, month after month and hearing the comments from our customers about how thankful they are that we are on the market. It makes it much easier to sell when you know you are selling a product that changes people's lives.
This could be your entry into a Fastlane business with strong potential.
If you were thinking about this at all when Scot first posted it for sale (or if you've never heard of it until today), now is your chance to get this business for a song, WITH inventory, and take Live Free Foods to the next level.
You'll have product to sell immediately and a warehouse to pack and ship, so you can just focus on getting the word out.
Don't miss out on this opportunity.
Reply to this thread or DM me to ask any questions or start the buying process.
Last edited: