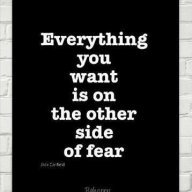 Contributor
Read Fastlane!
Hi all. I was hoping some successful inventors(or anyone) would be willing to give their feedback on a product idea I have.

So here's the story. As of now, I work in a bank 9 to 5. To no surprise, I have to wear dress shirts as part of the dress code. I take pride in how I dress, and long sleeve dress shirts are my staple. (Nothing against short sleeves; I just find them sloppy and lazy looking.)

I live in South Jersey and the summer months get fairly hot. On warm days, I prefer to roll my sleeves up. The only problem is, I can't keep them UP. They constantly fall down, become loose and get wrinkled, which makes me look sloppy. It's frustrating. Now, this problem has nagged me for awhile. I've looked up videos on the proper ways to roll up sleeves, but no special roll up technique has ever worked.

So I started thinking about a product that would help keep your sleeves rolled up, keep the roll tight and look great. No wrinkles!! As I was thinking, I thought about all the men and women that wear dress shirts to work and possibly have the same problem I have. Not to mention everyone who wear long sleeves for casual wear and want to roll up their sleeves to cool down on hot days and nights.

I searched google and amazon to see if there was something already on the market, and I found one item being sold. It even had a Kickstarter campaign that surpassed its goal in funding. I don't know if that really validates demand, because there were only 11 reviews on Amazon. If anyone wants the link to check it out, I'd be more than happy to provide it.

I've been thinking of ways to make the product better and create a brand around it. But of course, I want to validate the idea before pouring time and resources into the product.

Now, just to be clear, I'm not on here to ask the exact steps to take. In fact, I want to figure that stuff out on my own. What I'm looking for is a very general start path, whether that be getting a mock prototype done or actually trying to get the idea in front of my target audience and testing the demand. I'm completely new to the inventing crowd. But I want to learn as much as I can.

So if anyone feels like commenting, please feel free to do so. Even if you want to tell me my idea sucks and go away, that's fine too. I just want to learn and fail fast, if that's what's in the cards. Thanks a lot guys.