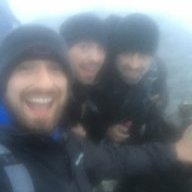 Bronze Contributor
Read Fastlane!
Read Unscripted!
Speedway Pass
User Power
Value/Post Ratio
254%
Jul 20, 2018
48
122
Whilst walking the dog and hitting the gym I love to listen to books on Audible. I never used to have time for either of these on a daily basis until I became
unscripted
but now I build my day around them. It is very much the simple things in life that make us happy or at least the autonomy to do them when you like.
The first book that I listened to happened to be
Unscripted
. I really wish that I'd read it on release as I agreed with every word but had spent ten years following a scripted existence before reaching the conclusions of
unscripted
myself. I now recommend
Unscripted
to all of my former colleagues and friends, I'm sure once they become more aware of my new wealth they will actually pick up a copy.
To the point..... Audible recently recommended a book on feed called 'F.U. Money' by Dan "the man" Lok. I listened to the sample and it really made me laugh, I'd recommend that you also listen to the sample of this book.
It is basically someone pretending to be MJ and badly repackaging
unscripted
. I have done a bit of research on this Dan the Man and it is hard to come across something tangible that he has achieved, he might be rich but it would appear that this is from telling people how to be rich. The details of his past business endeavours are vague at best.