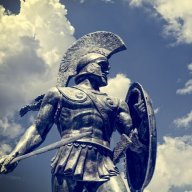 Contributor
Read Fastlane!
User Power
Value/Post Ratio
93%
Feb 14, 2021
90
84
Hello! This effectively is my first post after my
introduction
.
I will keep this short: I've got a BSc/ MSc in Civil Engineering and I want to move away from the slow lane. I have been thinking long and hard whether or not I can make use of all those years of work and effort, but my mindset's not of a fast lane, so I keep drawing blanks. I am curious to know what you've all done, so I get to start building my mindset by studying a community that (finally) shares the same goals and aspirations as I do.
Thank you in advance,
-Constantine
PS: On that note, could you link me to some valuable threads about how to effectively change one's mindset?
EDIT: If for some reason I've misplaced this, feel free to move it to its correct location
Last edited: