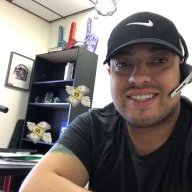 Contributor
Read Fastlane!
Read Unscripted!
I wanted to make this thread to see how many people can relate. In my opinion It's one thing to be a entrepreneur and it's another to be a entrepreneur with health issues.

I was diagnosed with kidney disease over a years ago. This was not expected obviously but as a entrepreneur or business owner you have to persevere. Things are getting better and no dialysis. We found the issue before it became a bigger health issue. I'm on a very strong Dose of steroids and other crap. But I'm recovering...

I'll keep everyone posted!

How many of you can relate in this area?
Last edited: