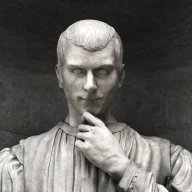 Bronze Contributor
Read Fastlane!
Read Unscripted!
Speedway Pass
User Power
Value/Post Ratio
288%
Jun 1, 2018
57
164
So I just came across this Youtube video and I had to share it with the people here. It's so insightful and so exemplary of so many different things that are part of the transformation we're all trying to make here.
Bottom Line - S1E1
Very interesting to see the contrasts. What stood out most to me personally is how neither one of these guys seems notably more intelligent or talented and they both talk about how money was a issue when they were growing up. The only difference is in what they chose to do with their skills and time.
Another thing that stood out to me and that confirms a common theme I've noticed is how it all started small; The 11k guy talking about how he started flipping snicker bars as a kid.
Feel free to share your own insights from this video guys.