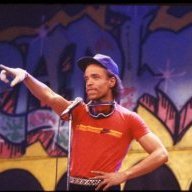 Contributor
Read Fastlane!
Hey Everyone-
How I'm Here:
Been lurking for a few months and decided to sign up for the forum after realizing that these boards were completely different than any other I had seen online. It was motivating to see people offering value and not trolling or pumping some scheme. I initially found the forum after an obscure, long tailed google search. My interest was peaked and I bought both
TMF
and
Unscripted
. Read
TMF
relatively quickly and I'm currently working my way through
Unscripted
.
@MJ DeMarco
thank you for the tough love and no nonsense approach in TMF. Definitely opened my eyes.
A little bit about me: I'm 34 and based in SoCal. I'm a commercial real estate broker and have been in the business for 9.5 years. 4 in-house with a development/investment firm and 5.5 on my own. Had a fast lane mentality with multiple sidewalk habits...very counterproductive haha. Commercial Real Estate is an awesome business to invest, develop and make money in/with. My personal feeling is that brokerage is a great learning experience, but allows for a much slower path to ownership. 95% of my clients have taken their money from other ventures to start investing or developing. Have definitely not reached where I want to be in this business. Have been told by older (50s/60s) brokers and developers to slow down as "it's a long run game..." haha...how Anti- TMF is that?! Who says I'll be alive to enjoy any of that at that point?! Have action-faked on many internet based opportunities in past years that I "dabbled with" on the side while operating my RE work. Over the past 9-10 months have developed discipline and systems that pulled me out of some of the lingering sidewalk actions I was partaking in (budgeting/expenses etc)...naturally I ended up here when I wasn't even looking for it. Was moving along that path and the forum called.
Why I'm Here:
1.) To offer any value that I can. I've seen multiple posts on commercial real estate. I've run development proformas for retail(shop and NNN) and MF projects (up to 50 units), done analysis work on retail and MF investments for clients, overcome natural introverted tendencies to become a regular cold caller (see a lot about this on the forum), battled the anxiety and depression that a lot of the people on here have dealt with. If I can be a sounding board or offer any advice even on the basics of CRE I'd be more than happy to.
2.) To learn what I can about some of the internet based business models (specifically e-commerce) and build something that offers value to the market that I can pursue along with my RE work.
Look forward to helping out any way that I can. Long winded BUT I wanted to give a proper hello!
Last edited: