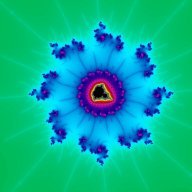 Contributor
Read Fastlane!
Read Unscripted!
Hello to all!
I am a 40 years young (again) guy from Israel who has just recently awakened to a number of inconvenient truths about myself. You see, once I dreamed to change the world for the better, leave some legacy behind, then the life and career happened... And it's not that they are not good, some would say there's nothing to wish for anymore, but for me it's not enough. Some time around a year ago I've started to look around with a disbelief - is this all I am living for? And the middle age crisis has begun. I decided that it (the crisis) will become one of the best things to happen in my life when I look back. And my journey has (re)started.
Discovering the
@MJ DeMarco
TMF
book was accidental, I got to it looking through recommendations on Kindle. And after a long series of other motivational, self-development and just plain educational books I've read during the last year, this one was probably the most influential for me. No BS, straight to the point - just what I like. Now I'm in the middle of the
UNSCRIPTED
.
So, what am I looking for here? Knowledge, experience, great entrepreneurs and human beings. Support for my beliefs.
Glad to be here, as from what I've seen so far, there's a lot of the stuff I'm looking for.