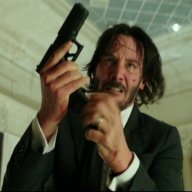 Contributor
Read Fastlane!
User Power
Value/Post Ratio
141%
Sep 10, 2018
17
24
I just finished the chapter in
Unscripted
, that talks about the advantages of domain experience. (btw, listening to this book while driving just gives you so many ideas, I'll probably do nothing else for a while whenever I drive).
I started thinking about my domain experience and I had several business ideas. While driving around today I had a new one that sounds really good to me, so I'd like to discuss only that one for now.
Broker for scientific services.
Without going into too much detail, I've identified a service that a lot of scientists all over the world might find interesting. It's in a very specialized niche. The service would be essentially a website. The website has as its purpose to connect potential customers with companies that provide them with the products they need. Those products are not commodity items but will have to be made on a case-by-case evaluation by any company who offers those products. There's increasing competition from Asia in this business and prices are tanking while quality is rising. So while it's not a total commodity service, the service is in the process of becoming more commoditized and I'd like to help speed up that process.
On my website, a prospect would include various information pertaining to their desired product, just enough for a company to be able to create a quote with lead time and price.
The website then collects all the quotes and presents them to the prospect. The prospect decides to work with one of the companies. Upon completion of the project, they can leave a review of how things went. While the project is ongoing, the company can post updates that are saved in the customer's account. If someone is working with several companies, there will be an easy way to track all the different projects.
The prospect will have to submit only one quote request, and in return gets a multitude of offers to compare. Smaller businesses will get an advantage because they may otherwise be overlooked. The only way to post a review is after actually finishing the transaction. That way, it should be pretty trustworthy.
The best companies will have the best reviews, which makes the decision process easier for prospects. They can sort according to lead time, price and average review score.
What I'm unclear about is: Where do I make the money?
Do I charge companies a yearly fee for being on the platform? (This would keep out the crappy Asian companies and only give access to those that already have some money)
Do I take a cut from any business they make? How do I track the transaction between buyer and seller to ensure that I get my fair share?
How do I prevent people from circumventing my platform, after they've found a good offer in order to maybe gain some more savings since they can go directly to the company?
What do you guys think about those two ideas? I think the second one is more difficult and has more potential to make real money. I just got the idea today while driving. All I'd need to do is:
1. Build the site (will have to hire someone for that. Not sure how expensive it would end up being.)
2. Get companies signed up (most likely, a lot of small companies will jump on board over against the bigger ones, but once there's momentum, everyone will want to be on there)
3. Get the word out to people (Of course Google, but I can also reach out to people I know and spread the word that way).
This is a model that's been done many times in all kinds of areas, especially insurance. It would be a little more complicated than insurance, but the basic principle stands.
What are your thoughts on this? Any questions, concerns, ideas or warnings are greatly appreciated.