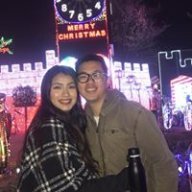 User Power
Value/Post Ratio
311%
Feb 24, 2018
27
84
31
Hello!
My name is Andrew. In December 2016 I graduated and went full time into my business. Hopefully my intro doesn't sound too cocky!
I picked up
TMF
two years ago and have listened to it at least 3 times. I also picked up
Unscripted
last year. My life has changed immensely with that book, learning more knowledge and piecing it together from
TMF
every time I listen to it.
I work in my tiny business that generated <$20K profit last year. Currently I source and package my inventory. Last year sourced a total of 50 ish days. Starting in January I source inventory for 12 days of the month for 12 hours a day, spend a few more days prepping, packaging, and shipping my product (For those curious, I buy and sell used items from thrift stores). I have to say the numbers are looking much better.
But therein lies the problem, as I'm quickly realizing the business currently only makes as much money as I put time into it. This year I recruited three friends that do very part-time prep work for me which cut my own time put into the business by a ton, saving me from drowning in my own work.
This year, I am focusing on outsource a majority of my time put into my current business. The end of this year is my
goal
. Once I do, I will be seeking more ideas that will solve problems on a much larger scale. As I reflect being in the resale business for 5 years (Super part time except for the last year and a half), I realize I can't do this anymore because in the long term this will take away from my time with friends, family, and health.
20 minutes ago two of my roommates laughed when I told them of the idea of me retiring at age 30. Ouch
I'm gonna remember that one. I'm going to troll and participate in the forums, start binge-watching Shark Tank, and figure out a problem in the world that I can solve on a large scale with magnitude.
Ok, I've spent too much time on this. Time to continue looking through the forums.