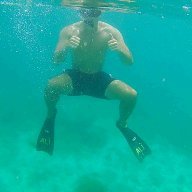 Bronze Contributor
Read Fastlane!
Speedway Pass
I recently bought a $997 course online. There is some good info on it. I am going to give you 5 steps from it that you can use to add value to your service business with little money.

1) Dress nice and buy an Ipad or tablet that can hold a sim card

Howard Partridge owned a carpet cleaning company. He used to clean carpets then change into is spare suit that he brought with him and give an estimate to a customer. He would then change back into his work overalls and go back and clean carpets. You can add more value to this by dressing nice, pulling out your Ipad and using a CRM to take the customer details. Then email or text them the estimate. How many guys do you know who give estimates and just throw a random number out of the sky without even having a notepad and dressing in dirty clothes. First appearance is very important and you can get ahead of the crowd with this one simple step.

2) Ask questions, find their pain

When you are giving the quote ask them questions. Ask why they are getting the job done. Ask them have they had someone do it before. They might say the last guy cleaned my windows but never cleaned the frames, theres the pain point, you can say hey we clean the frames and we even clean the window sils too. Pain point found and cured by just talking to them.

3) Upsells

When you're doing the job on a customers home knock on the door halfway through and say hey I've noticed that your ______ and I recommend you get _____. So I am cleaning her windows and I look up at her gutters. Halfway through the job I knock on her door and say I noticed your gutters are blocked up and I recommend that you clean them out as it may cause damage to your home, I can do this for €40. Boom, extra money in your pocket and all it was was an extra 60 seconds to talk to the customer.

4) Referrals

When you finished the job don't just say goodbye and leave it at that. Ask for a referral and a review. Give the customer 3 or 4 coupons they can give to friends that will have money off. Make sure its money and not a percentage off. Percentage confuses people. €50 off if you spend €150 is easier to people than 20% off if you spend €150. Think of all the customers you will have if you pass out 3 or 4 coupons on every job to every customer. Make sure there is an expiry date on your coupon or it might come back to bite you in the a$$ a few years down the line.

5) Package Pricing

Don't just give one price only, give them packages.
Example - Window cleaning basic package: Outside windows cleaned. Window cleaning premium package: Outside and Inside windows cleaned. Window Cleaning Deluxe package: Outside and inside windows cleaned and deep track cleaning.
Put these packages on a sheet and hand them to the customer when giving your quote. The customer probably didnt even think you offered these services and will more than likely go for the bigger package which means more money in your pocket.

All these steps will cost you hardly anything. Maybe just a little bit more time chatting to the customer. Build a relationship with your customer. Make them remember you and they will give you repeat business over and over. All these steps will add more value to your business. Raise your prices. Act professional from the get go and deliver on your promise.