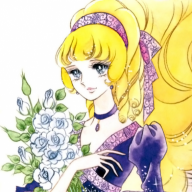 Gold Contributor
Read Fastlane!
Read Unscripted!
Speedway Pass
Jul 14, 2018
654
1,968
30
Greetings, my name is Walter, and I am 26 years old, I live in a small town in the north of Italy.
I am a youngster who has had quite the easy life leading up to this point, there have been some hiccups but overall nothing terrible, also easy meant boring for the most part.
I'm one of those kids who were treated as "geniuses" when they were young, which only cultivated complacency. My "gift" was quite impressive I think, my memory was unbelievable (at least for a youngster with 0 training). The most impressive example I can think of was reading the 5th book of the Harry Potter series twice and since then being able to recite all of it by heart, my parents would just ask me "what's written at page x, line y?" and I'd be instantly able to tell word for word the following sentences. Now I don't even remember the title of the book lol.
And then I lost it all around the age of 15, I never put much thought into it until way later in life, I thought it "just happened", but evidently my mind just "hid" the event most likely. Anyway, ever since then I've had an average memory. I finished high school with some hiccups here and there but overall I was still doing okay. I did not have much faith in life, as in, it was beyond me how it'd be possible for people to work for 35-40 years and not be miserable, but clearly it was possible, since everyone was doing it. But around 16-17 years old I realized that my beliefs were wrong. Everyone was miserable, they were just very good at hiding it. And then, after being miserable for 40 years due to their job, they'd be miserable for the remaining of their life, since they were old and couldn't really enjoy themselves as much anymore.
So I thought to myself "If I have to be miserable for my entire life might as well delay it as much as possible", I had completely lost any motivation for looking forward in my life. All I had were my online friends. I feel like I've never really loved my parents. They divorced when I was 12, and they tried their hardest to make me feel like I was the problem. Sometimes they'd treat me as if I was the reason of their break up, and then I'd be used as a "weapon" during the divorce process.
Nevertheless, fast forward a couple years, I had mostly forgotten about all of it, and so did my parents it seems. I went to university...and I dropped out after 2 years, I absolutely hated studying, but my parents really wanted me to get a degree, so I let myself get convinced in switching university, I went with what I knew best, which was Languages, despite the fact I believed a degree in languages would be utterly useless. And it showed. I dropped out of it after 4 long and terrible years, where I hated myself every living moment of it, and developed even further my hatred for studying.
I was left without direction until the March of this year, where a friend of mine suggested me to read "The
Millionaire Fastlane
", thinking I'd enjoy it. I had started reading a lot more in the months prior to this, so I thought to myself "sure why not, I have been enjoying reading now more than ever" (I really hated reading in school). What an incredible read it was, it managed to completely change my view on life! I don't know what happened, maybe my mind was just "down" because of all these years and was ready to believe anything, but the book truly changed my way of thinking. I immediately read
Unscripted
right after, which is to this day my favorite book.
So you may be wondering, what have I been up to from March to this day?
I've lurked the forum every now and then, without really posting because I promised myself I wouldn't post until I actually earned some money for myself. Which I just did! It was some money from UpWork for minor translating work. But that's not the only thing I've been doing obviously. I tried my best to absorb the incredible amount of information that exists in this forum, I've read plenty of books, I started two online businesses that failed, and I
think
I know why they failed (mostly they were just...pointless).
I'm glad at least that the way my life shaped up taught me to listen to people, I'm not much of a speaker unless people actually ask me stuff I'm very knowledgeable about, so a lot of people just talk to me, since I'm usually their "problem solver". I like helping people out, since I know what it feels to be stuck there, completely helpless, and I don't want anyone else to go through it.
I'm trying to get myself in the right mindset for hustling, I've also lost a lot of weight, stopped eating garbage, and I look forward to every day, knowing I'm trying to get closer to my goals. I'm also very passionate about learning, something I loathed for most of my life until 6 months ago. I don't know yet what I'm gonna do with all of this, but at least I know what to look out for now: ways to help people and provide them value.
I've also been looking for a job, since of course my parents aren't totally happy with the fact I'm not really earning any "real" money yet. They don't believe in my business adventures, but it's fine, I've never really believed in the life they've lived myself, but they seem to be ok with it, so who am I to judge?
Anyway I don't think I'm going to post much on here, as I don't want to waste much time, I already waste too much of it, adding other sources of time wasting activities would be way too detrimental. I just wanted to end this long post with a sincere thank you to MJ because he changed my perspective on life, even if I'm going to fail for the next 15 years, at least it will have been one hell of a journey. Also a big thank you to other people on these forums, as they're also a big reason of why I'm here today, and why I'm trying every day to improve and better myself, while also attempting to improve the lives of others.
This was incredibly long and pretty awkward to write at some points, but I'm generally a cheerful person, I just felt the need to write my feelings down a bit I guess. I feel better just having written this.
Cheers,
Walter